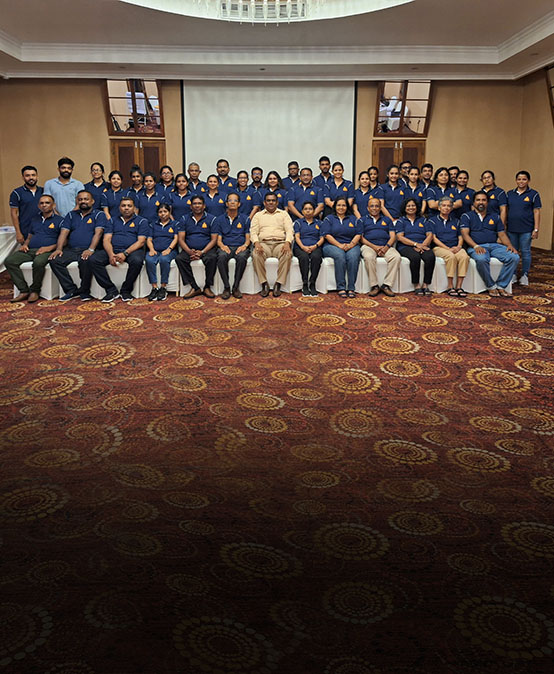 FGS Curriculum Revision Workshop and Staff Training Programme 2023
The curriculum revision workshop and Staff Training programme of the Faculty of Graduate Studies (FGS) was held on 30th and 31st July 2023 at the Cinnamon Bey, Beruwala.
The Vice Chancellor of the University, Dean of the Faculty, Director of Studies, Senior Assistant Registrar, Programme Coordinators, and all the staff including Programme Assistants participated in this event.
The curriculum revision is conducted in every five years at the FGS. This workshop was a platform to critically examine and update the existing curricula of 30 study programmes offered by the FGS in line with the existing economic and socio-cultural demands of the country and the globe. The Vice Chancellor's insightful talk on programme administration, the Dean's elaborations on overcoming curriculum issues, and programme coordinators' inputs on new course contents all together made it a fruitful discussion. At this event, all the staff members got the rare opportunity to get together, especially after the long-lasting pandemic of the past few years.