Address
Faculty of Graduate Studies, University of Colombo.
View map
Intake 2022
Applications are closing on 25th March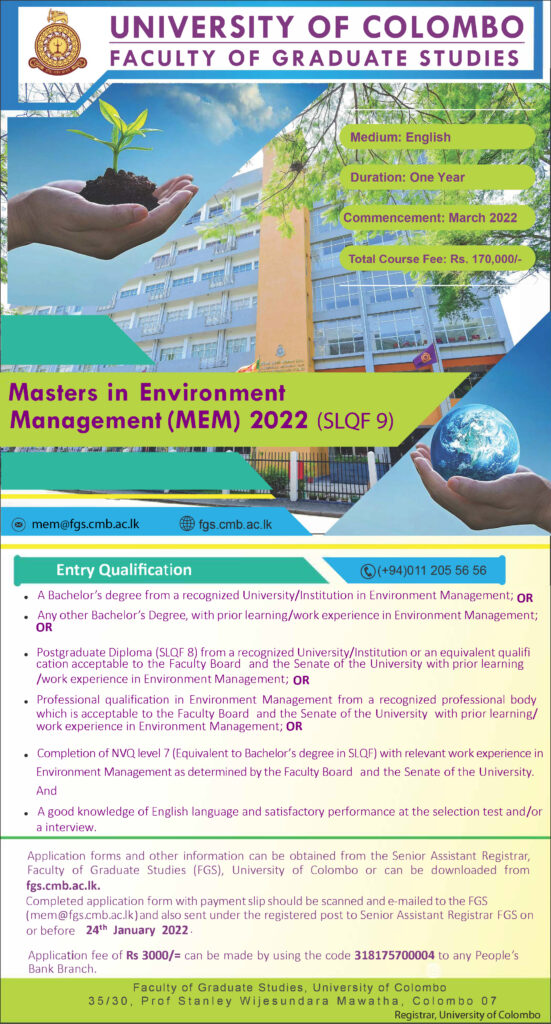 The Faculty of Graduate Studies of the University of Colombo will be commencing its seventh programme on Master of Environment Management in January 2021. This is an interdisciplinary programme that focuses on ecological, legal, social and economic aspects of environment management. The programme is designed to cater both amateurs as well as professionals to develop their career in Environment Management.